Women in the first parliamentary elections
The first regular parliamentary elections after the Lebanese Civil War took place from  23 August to 11 October 1992 1, and six women ran for seats.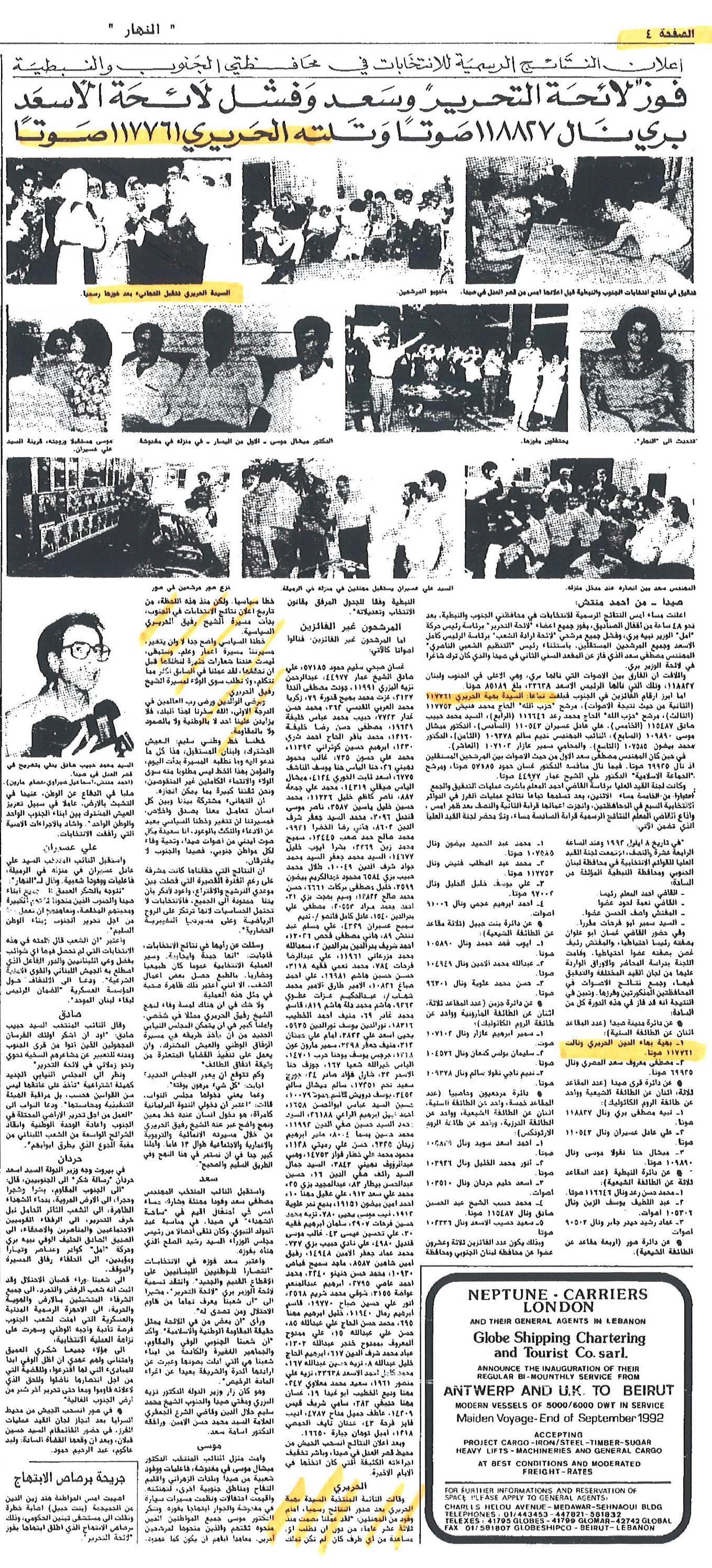 Three out of those six women were elected partially because of their close connections with strong political figures such as fathers or husbands. The first was Nayla Moawad, who ran for the Maronite seat in the Zgharta district and won with 90,599 out of 135,000 votes 2. She received the highest number of votes in the North. The second woman was Bahiya al-Hariri, sister of the then Prime Minister Rafiq al-Hariri, who ran for the Sunni seat in the Sidon district, receiving 117,761 votes. The third woman was Maha Khoury Asaad, who ran for the Maronite seat in Byblos and won with 41 votes only. She also represented the Lebanese Parliament at the Inter-Parliamentary Union from 1992-1996.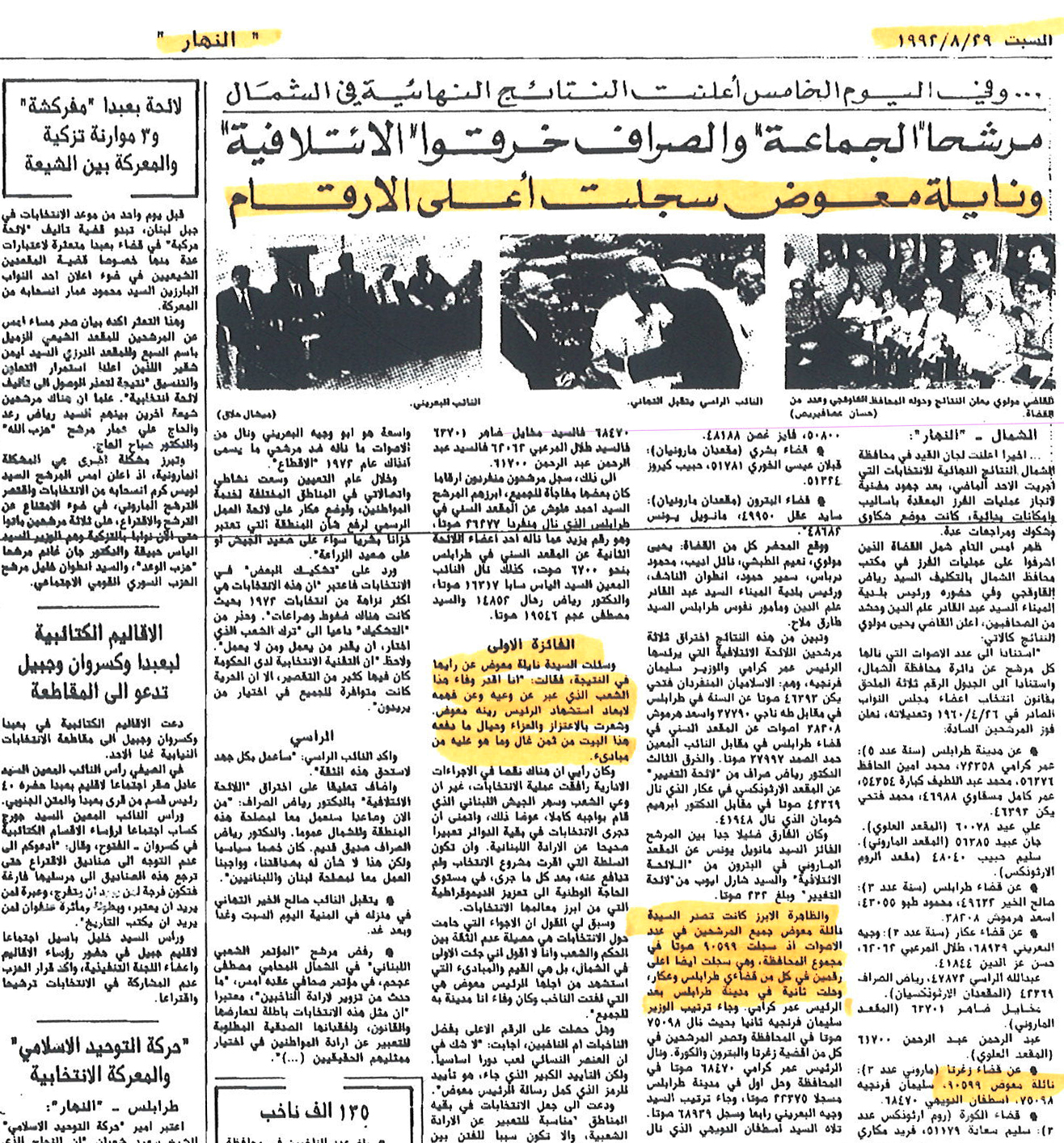 ِAmong the three other women who ran, but lost were: Bushra al-Khalil, the first woman to run for  the Shi'a seat in the South, and Mona Hobeiche who ran for Maronite seats in Kisirwan.