Women, power, and politics: Timelines and Milestones
In 1974, women in Lebanon marched against the country's flawed economic policies raising the slogan "monopoly is strangling the people's necks." In 1999, their demands were echoed in the "my nationality is a right for me and my family" nationwide campaign. In 2015, they demonstrated against the violence of "the patriarchal regime"; and in 2018, they "shared" one "anger" despite their differences in terms of class, race, religion, origin, and occupation. Though these women have different backgrounds and trajectories, they all experience degrees of marginalisation and exclusion where their histories, stories, and struggles were and are still silenced, their contributions are often sidelined, their achievements are left out from official narratives and histories.
"Women, power, and politics: Timelines and Milestones" aims at documenting pioneering women in society, culture, and politics and leading figures of the women's movements in Lebanon, the key historical, social and political events that shaped and affected those movements, and the legal and political achievements and gains they realised. This timeline is an attempt to bring to light a selection of the stories, struggles, contributions, and achievements women in Lebanon experienced, lived and still live.
This timeline is a joint partnership between Hivos, Lebanon Support and URIKA Agency under the Women Empowered for Leadership Programme, which is funded by the Foreign Ministry of the Netherlands' FLOW fund.
In an effort to continue recording the Lebanese women's movement leaders, contributions, and achievements in Lebanon, we encourage readers, activists, writers, academics, and researchers to engage in this ongoing documentation process and to share with us events, figures and sources they deem significant to the women's movement in Lebanon.
About Women Empowered for Leadership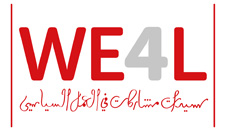 Women Empowered for Leadership (WE4L) is a women's leadership empowerment programme that works to ensure women have equal opportunities and the capacity to fully participate in political life and decision-making processes, while also creating more public recognition and support for women in leadership positions. Implemented by Hivos and funded by the Ministry of the Netherlands FLOW fund, WE4L uses a combination of advocacy, skills training, knowledge tools and coalition-building. The program works directly with potential women leaders, as well as with political parties, trade unions, civil society organization, the media and the creative sector. Hivos and our local partners provide strategic, media and communication expertise.
About Hivos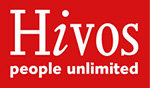 Hivos was founded in 1968, inspired by humanist values. The founders held the conviction that development work should be secular, as true cooperation presumes respect for differing beliefs. "necessary changes should spring from communities themselves – from people at the base of society." These convictions are still reflected in the work. Hivos believes that human life in its many forms is valuable, and that people are filled with potential. Living a life in freedom and dignity, with respect for each other and the planet, leads to greater individual well-being and fair, vibrant societies.