Contributions
For feedback and contribution towards new and existing entries,
please email us at womenstimeline@hivos.org  
2020: Contributors of
the
Timeline version launched in 
November 2020
.
Myra el Mir
Research consultant under the WE4L programme. 
Myra el Mir is a researcher and visual artist from Lebanon working on gender and sexuality in the region. She holds a Masters in Gender Studies and is currently pursuing her PhD in Paris 8 University's Laboratoire d'Etudes de Genre et de Sexualité (LEGS) focusing on the intersections of sexuality and nationalisms in public discourse and popular culture. She is a fan of valorizing our feminist histories and can nag for hours about the concepts of "firsts' and "only's".
Rebecca Saab Saade
Research consultant under the WE4L programme. 
2019: Contributors of the Timeline Version launched in May 2019:
Lebanon Support
Lebanon Support is a research centre for and about civil society. It is a multidisciplinary space creating synergies and bridging between researchers, experts, civil society and NGO practitioners, and activists. Lebanon Support aims to foster social change through innovative uses of social science, digital technologies, and publication and exchange of knowledge.
URIKA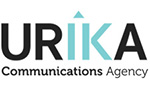 URIKA Agency is an experienced branding, marketing, advertising, public relations and production agency based in Beirut – Lebanon with a focus on transforming civil society endeavors to success visual stories disseminated to the wider public.