Working women and men strike for their rights at al-Ghandour Factory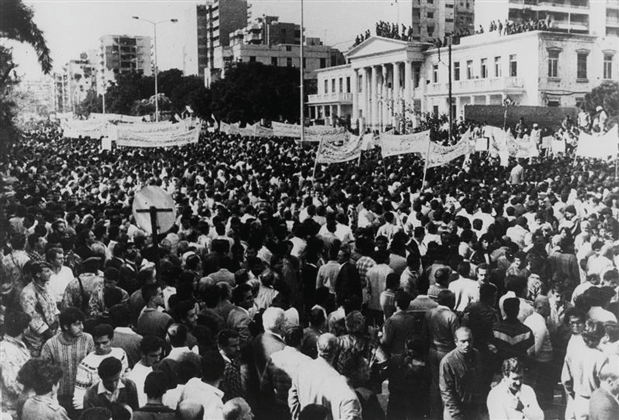 Al-Ghandour factory, which produces biscuits and candy, had a notorious reputation for mistreating workers. Like the Regie, al-Ghandour factory had a high percentage of working women who were discriminated against in terms wages, and who were getting physically and verbally humiliated 1. As a result, on 3 November 1972, close to 1,500 working women and men held a strike until the administration of al-Ghandour implemented the newly passed wage law, which stipulated a 5% wage increase and an increase in the minimum wage from 185 Liras to 205 Liras.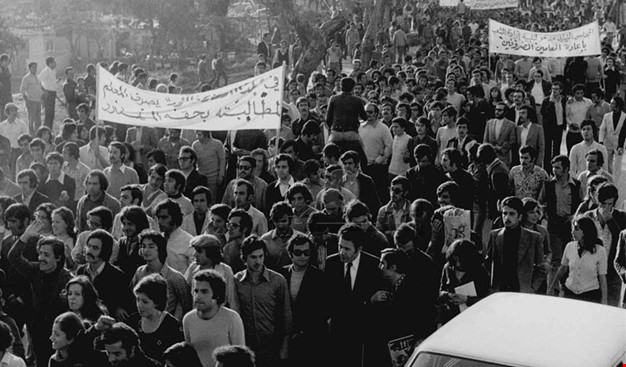 The workers held the strikes at the factory's branches in Chiyah and Choueifat, and deployed other protest tactics, such as touring marches in streets of Beirut. The strike's momentum lasted until 11 November 1972, when it was violently dispersed by police forces who used tear gas, batons, and live bullets. The clashes resulted in several casualties and two deaths from the workers' side: Yusif al-Attar and Fatimah al-Khawajeh, the latter of whom is considered to be the second woman martyr after Warda Butrus Ibrahim of the Regie factory strike in 1946 2.