"The people demand the fall of the confessional system" mobilisation movement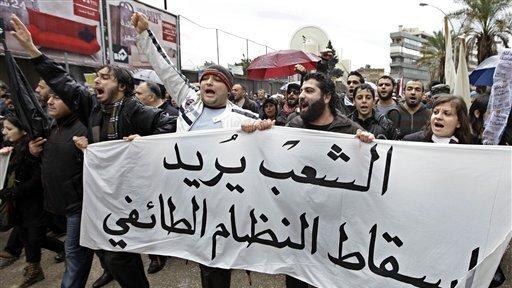 27 February 2011 – The Lebanese youth marched against the confessional system upon which Lebanon is based, since it is seen as a major impediment towards gender equality and full citizenship rights. In this mobilisation movement, the presence of women was significant, and they effectively participated in organisational efforts, using different protest tactics. For example, Nasawiya, a feminist collective that supported the rally planned discussions on women in the anti-sectarian campaign.
This participation included a women-led protest on 8 March 2011, when International Women's Day is celebrated.