Abolishment of Article 522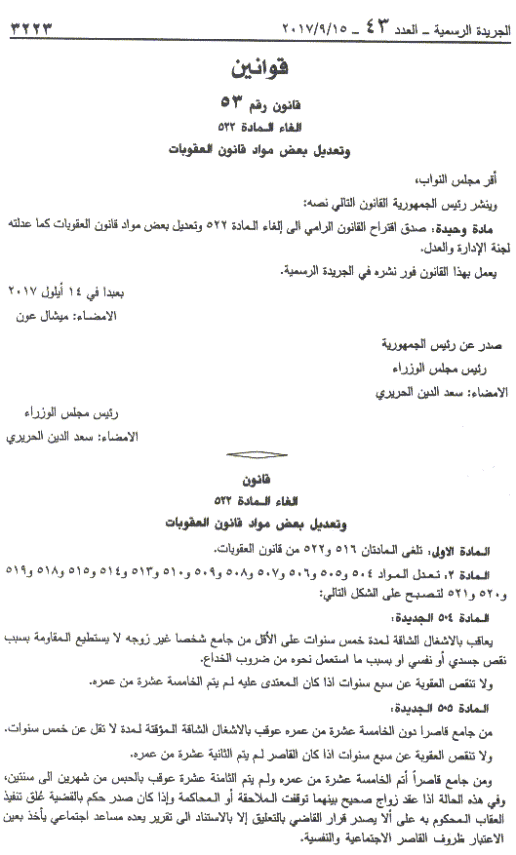 16 August 2017 – Article 522 of the Lebanese Penal Code was abrogated. The French-era article allowed rapists to marry their victims to evade prosecution. Similar legislation had been abolished in both Tunisia and Jordan two weeks earlier. France itself repealed its version of the law in 1994.
In Lebanon, however, the repeal was not complete, as article 505 of the Penal Code continues to allow those accused of having sex with a minor to go free if they marry their victims, while article 518 allows for marital rape.
The decision came after years of Civil society organisations fighting to change the laws pertaining to rape and child mariages. Among these initiatives is the "A white dress doesn't cover the rape" campaign launched by Abaad (Dimensions) Resource Centre for Gender Equality.